Jennifer Phillips is a Portland b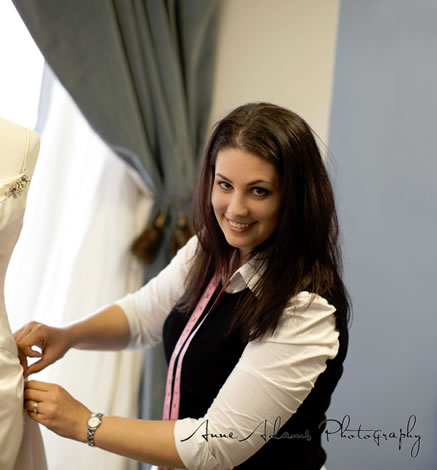 ased custom bridal designer. She has been working with brides for the past 15 years to create the dream gowns. Each gown is made to fit the clients' measurements and to reflect each bride's unique personality. Quality materials, individual fit, fine workmanship and distinctive touches come together into a gown worthy of the brides' wedding day.
As the President of Oregon's Association of Sewing and Design Professionals (ASDP), Jennifer works to uphold the standards of quality for custom clothing that ASDP has established. Jennifer continues to explore bridal trends and expand her education by attending local and national conferences, participating in bridal shows and by networking with other wedding professionals.